Prototype 3D experiments quickly and iteratively
Easy integration with SteamVR
Not a pro programmer? No Problem.
Design your experiment with no code
The experimental design is configured using a simple interface in the unity editor. Add variables, set up counterbalancing, repetitions, randomization, and more, with no code required.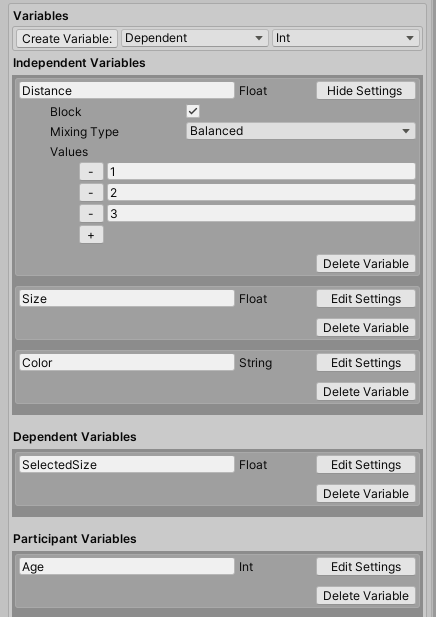 Run experiments with minimal code
Write short scripts to define how your Unity scene should be manipulated, record your measurements, and bmlTUX will take care of the rest.
Modifications and additions to experiments are simple and easy. You can swap between experimental design configurations with a drag-and-drop interface. This is particularly useful for pilot testing and training.